9 Best Places to Learn to Crochet!
Learning to crochet is easy, if you have the right resources.
There are so many different ways to learn how to crochet, and there's no "one size fits all" approach.
In the world of todays modern technology, you can learn to crochet in whichever style that you learn in best.
Do you learn best by reading it yourself?  There are books for that!
Do you learn best by seeing it done? There are videos a click away.
Do you learn best hearing the instructions given to you? There's resources for that, as well!
Here is a list of the nine best resources for learning this new skill.
Keep in mind that these resources aren't going to work for every single person — everyone learns differently, and everyone will have their favorite method of learning.
There are aspects of each one of these resources that can be helpful, and some that you personally won't find so very great.
Feel free to mix and match learning methods and tutorials and videos to create the perfect custom course to teach yourself to crochet!
Youtube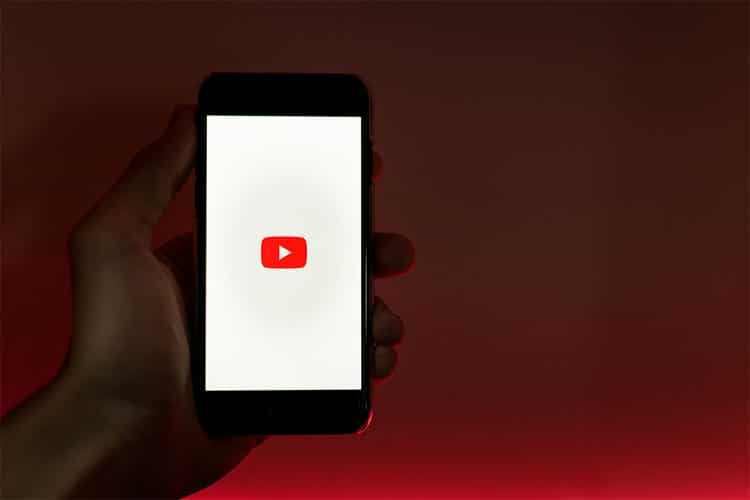 Youtube is a place where literally thousands of videos are posted each day — and it's the number one place to go when you are looking for video instructions on how to crochet.
A quick search will pull up hundreds of videos about anything and everything you can imagine related to the craft.
There are videos of different stitches, how to hold your hook and your yarn, how to create different projects — the videos you can find on there are endless.
If you have a question about crocheting, you can most likely find the answer in a video.
It's optimal for those who learn through seeing things done, and hearing instructions given.
You can work along with the video, having a guide for each step of the way, and physically see the steps you need to take to get the end result you are looking for.
There are several videos that can help you to fix mistakes that you may make without having to unravel the whole project.
There are so many beneficial things about using this particular resource, that is is invaluable to the modern crocheter.
Ravelry
Ravelry is ideal for those who learn through reading.
This is the place where crafters everywhere gather around and share their knowledge.
There are forums where you can ask questions, and if you have a specific question about a pattern, you can easily get an answer.
Ravelry also has thousands of patterns, contributed by crafters of all skill levels, so there will be something for every skill level on there.
If you have a specific question about a tricky part of the pattern, there's a place to contact the designer, and the response time is generally pretty quick.
Normally any question posted on the forum has an answer to it in a matter of minutes, and you can quickly proceed with creating your project.
The one problem with the forum is that it is just people answering questions, not experts, and there are different methods, ways, and opinions on how to do everything, just like with anything else.
Craft Store Classes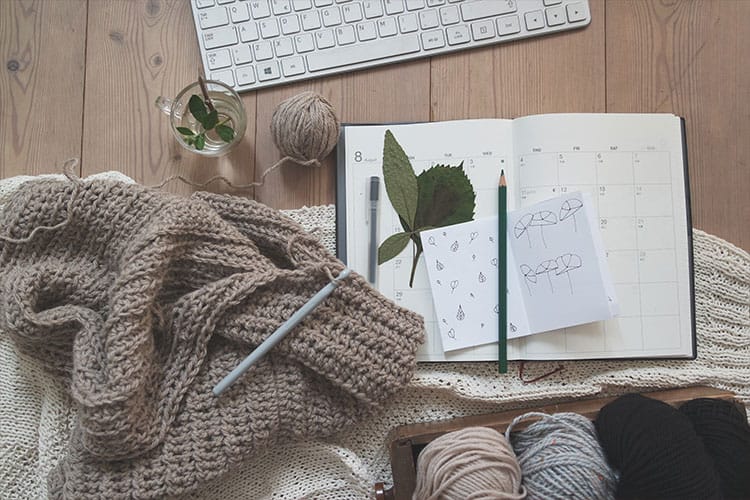 Classes at your local craft store are a wonderful option for those who learn best by seeing something done and like having hands-on help.
The instructor is normally a person who has experience and has developed expertise in certain areas.
Classes can be very general, such as "Learn to Crochet 101", or they can be very specific, such as "How to Form a Bobble".
Books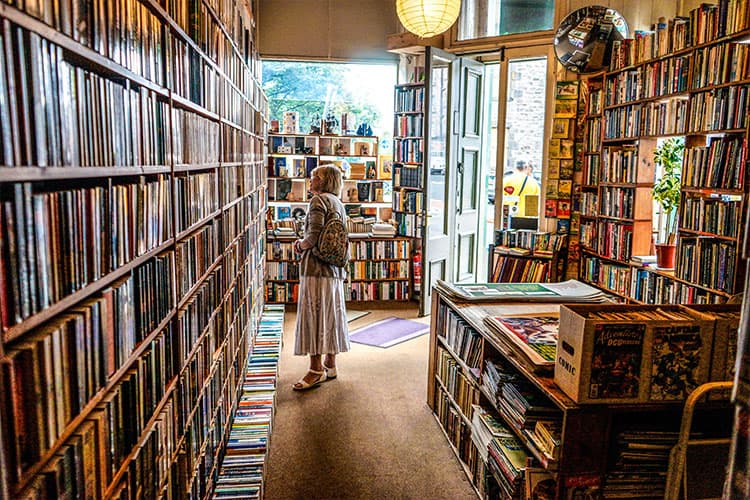 There are so many books out there to choose from when you are wanting to learn to crochet!
A quick trip to your local library will more than likely give you many more options than you could ever choose from.
Books are wonderful, obviously, for those who learn best through reading.
There are so many books, written in so many different styles.
Some have photographs, some have realistic drawings, some have cartoon-like drawings.
Each book will have its own unique teaching style and its own order of teaching things.
If you start working through one and realize that you don't particularly care for it, you can put it down and go on to another.
There is quite literally a book for everybody, for every style of learning, for every skill level.
If you would rather own the books, instead of borrow them, so you have them to reference time and again and have the freedom to mark them up as you like, second hand stores are a great, affordable option.
They have a myriad of books available about crafting in general and crocheting in particular.
If you pick up a book that isn't going to work for you, there are options for selling the book to a second hand store, and replacing it with another.
Having several books in your crocheting arsenal will give you so many options to learn different things.
Books will contain instructions, tutorials, patterns, and answers to any difficulties you may come across.
The only problem with using book exclusively is that you can't ask questions and expect answers without searching them out for yourself, which can be a daunting task when there's no index.
Mary Frances Books
Yes, books have already been mentioned once.
But the Mary Frances book on crocheting is the perfect book to teach younger — and older! — ones who are interested in the craft.
This particular book, first published in the early 1900's, teaches you to crochet through engaging you in a story and having you complete certain projects throughout the book.
It starts with teaching you a basic stitch, then has you work on a project that is useful.
Another stitch or concept, another finished project.
Learning this way helps you to see tangible evidence that you are learning something, and helps you to feel accomplished.
Learning by completing projects will empower you to keep going who the going gets a bit tougher and more complicated than before.
You can look back over what you have accomplished so far, and keep pressing forward.
By the time you finish the book, you have completed several projects – several of them large ones, like an afghan, that you never would have dreamt of attempting to start before.
The book is complete with whimsical illustrations that bring the crochet hook, the yarn, and any other supplies you can think of to life, and give them a personality.
Pinterest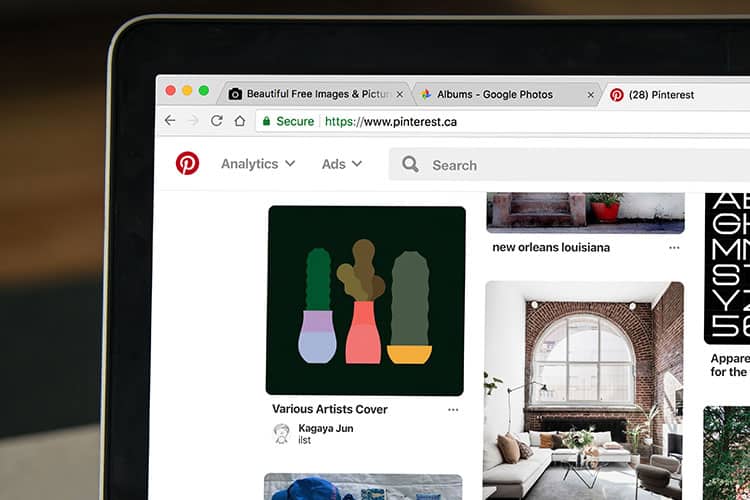 Pinterest is a conglomeration of ideas and suggestions that other people have used to learn, or that they think looks like it would work to learn from.
There are so many options, so many pictures, so many articles, that it can be a bit confusing.
There are so many projects you can learn in a step by step manner on there that you will never be at a loss to learn something new in crocheting.
There are nearly two million people pinning things on various boards on any given day, and it makes it easy to run a quick search and find thousands of options to learn from.
There are videos pinned, for those who prefer to learn visually and audibly, there are articles pinned for those who learn the best through reading and doing and figuring it out for themselves, and there are lots of step by step articles with plenty of pictures to walk you through each step of the way.
If you are looking to learn a particular skill, chances are there are several options on there that you can use.
The one problem: you have to weed through it all.
As I've stated before, what works for one person may not work for you, and it may take a few searches to find the particular skill you are looking for, taught in a way that you can understand.
Crochet Blogs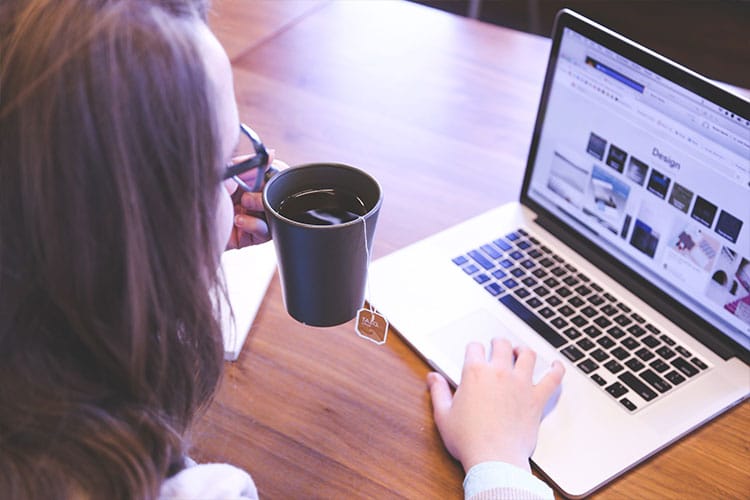 Crochet blogs are an option that are gaining in popularity, and there are so many blogs dedicated to the niche of crocheting.
These blogs are places you can go to get advice, to find out which latest and greatest crochet product is out on the market, and to get honest opinions about what really works, and what is just a waste of money.
Most crochet blogs have tutorials on how to do basic stitches, on how to complete complicated stitches, how to create patterns that are both easy and complicated, and how to troubleshoot your work and fix any problems you might have, or any mistakes you might have made.
Crochet blogs are one thing that every person seeking to learn how to crochet should utilize.
On a blog, you can search for particular items, such as certain stitches you wish to learn, or particular projects you wish to complete, and many have step-by-step photos.
There are blogs dedicated to helping you learn basic crochet things, such as how to hold your hook, how to hold your yarn, or what supplies you need to enable yourself to learn.
Other blogs are dedicated specifically to teaching you stitches, and helping you build your crochet vocabulary.
Still others are dedicated to helping you finish projects, learn more complicated techniques, or help you know what supplies you need.
Following a particular blog will connect you to a group of people who are interested in learning the same hobby as you are, and several crochet related blogs host different "crochet alongs", where everybody who joins in works on the same project until it is completed.
This helps beginner crocheters to feel comfortable to tackle a large project that you may not feel confident enough to tackle on your own.
It keep you accountable to finish, and it allows you to bounce questions off of everyone else who is participating.
Finding blogs that you enjoy will be a special resource to utilize, and who knows?
You may even make a new friend or two.
A Good Friend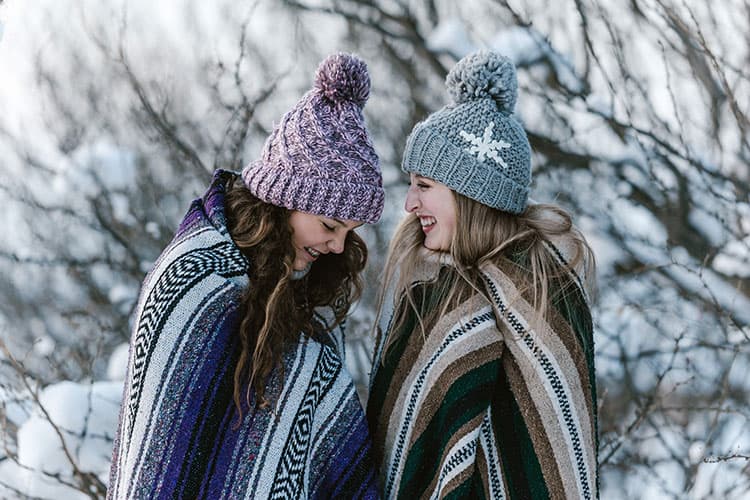 A friend who can crochet is one of the best resources there is for learning the craft!
A friend who knows how to crochet is most likely more than willing to teach you, in a hands on way, and is probably just waiting on you to ask for help in learning.
You can sit down together over coffee or tea, with cookies or over lunch, and ask questions while learning the ins and outs of the craft.
It gives you the perfect time to talk about nothing and everything, to ask questions about the craft, get hands on help to fix mistakes or missed stitches, or to work on completing a complicated project together.
Working with a friend to learn will enable you to take on huge projects while you are learning, such as crocheting simple hats for the homeless, or crocheting simple blankets that can be used by several different charities.
A friend who knows how to crochet things will help you to learn all the little tricks that make it easier to learn, without you having to figure them all out for yourself.
There is nothing a good friend cannot teach you about crocheting, in a way that you can understand.
A friend can almost always be reached by phone to answer a question when you are not together and you have a question.
There isn't much that a good friend cannot teach you, and you will quickly gain in efficiency, becoming an expert crocheter in almost no time at all.
Related Questions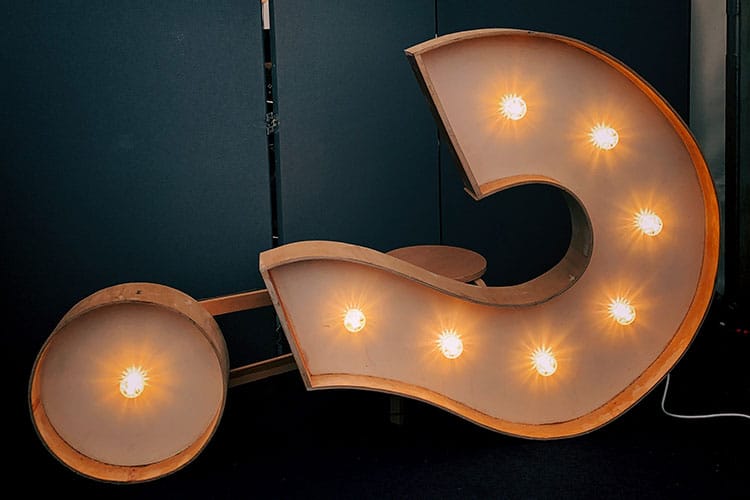 What is the most common hook size to learn with? The best hook to learn to crochet with is the H/8 5.00mm size. It is the perfect size to use with DK acrylic yarn, it's not too small or too large, and it fits perfectly into most hands.
What is the difference between crocheting and knitting? Knitting and crocheting are two different styles of creating things with yarn. In knitting, you use two needles to weave the yarn together through a series of loops. Crocheting utilizes one hook, and creates a fabric that is more knotted in appearance.
Which yarn is the best for beginning crocheters? The best yarn for beginners would be DK weight acrylic yarn, available at most stores. It is inexpensive, smooth, and comes in a variety of colors that will work for almost any project.
How do you properly finish a crocheted item? The proper way to finish a crocheted item is to cut the yarn from the skein, leaving a tail of about 10 inches. Use the hook to grab the tail and pull the yarn all the way through the loop left on the hook. Pull the tail to snug it up tight. Use the hook to weave the tail into the fabric of the finished item.
What is the best way to store crochet hooks? One of the best ways to store crochet hooks and keep them somewhat organized is to keep them in a pencil box that students would use in a school setting.
What does the "gauge" mean in a pattern? The gauge of a pattern measures the number of stitches and rows per inch. Making sure your work meets the specified gauge of the pattern you are using will ensure that the project you are working on will have the same finished dimensions as the pattern.