There are so many options when it comes to choosing yarn for crocheting, and some it is softer and more luxurious to use than others.
What are the softest yarns for crocheting? There are so many different fibers that can be spun into yarn these days, and they leave the final product soft and silky smooth, some with a lovely drape, some with a softer flowiness. Each one of these yarns is versatile and multi-purpose, but each has something that you can create with it that will make the yarn you used standout.
A good quality soft yarn will be smooth between your fingers, offer a smooth shine, and be an option that will last for a lifetime. It will be used to create items that you are pleased to gift to others, and that they are happy to receive. These are qualities that make it difficult to put a project down. They make a project quickly completed, and make crocheting fun. The yarn I talk about below has all those qualities and more. These are listed in no specific order of softness, and it would be difficult to choose a favorite from among them!
Florafil Super Soft Cotton Yarn
This Cotton yarn is super soft, ultra-absorbent, and works perfectly when creating dishcloths, washcloths, and hot pads for use around the home. This particular yarn is all-natural, almost-organic, and perfect for babies. The softness of this cotton yarn is perfect for baby sweaters, baby dresses, baby blankets, and baby socks. Stuffed animals would be even more loved and cuddled when made with this. The color palette of this yarn is inspired by wildflowers, and is absolutely beautiful! This is a yarn that is perfect to create summer garments with, as it's not a heavy, warm yarn to work with.
Bernat Baby Blanket Yarn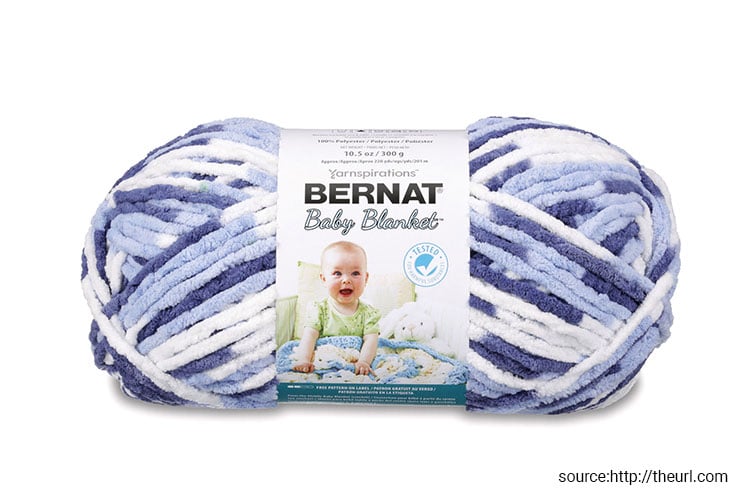 Bernat's line of Baby Blanket yarn is most likely the most squishy and huggable on this list. This yarn is thick and soft, with a gentle bounce as you touch it. As the name suggests, it works perfectly for baby blankets and comes in delightful color schemes. But don't let the name limit you! This super bulky yarn is cozy for adults too. It makes a delightful afghan to cuddle up under on those cold evenings and is perfect for warm ponchos and shawls. This yarn is easy to care for and is easily thrown in the washing machine and the dryer. It almost becomes even softer after every wash, and the color doesn't fade as other yarns might. It's a bit bulky for clothing items like sweaters, though, so stick to the wraps and afghans with this one.
Lion Brand Baby Soft Yarn
Lion Brand's collection of Baby Soft yarn is amazing. It comes in a generously sized skein and is wonderfully soft to work with. The color scheme is solid pastels and variegated hues, and are reminiscent of a sunset on a summer evening. This beautiful yarn is soft, while not being too thick, making it ideal for sweaters, scarves, slippers, mittens, and baby clothing items. It is also a wonderful option for baby toys, stuffed animals, and blankets. The colors offered are easy to mix and match allowing for super cute stripes and other intricate patterns to be created.
Patons Silk Bamboo Yarn
This luxurious yarn is a wonderful choice for a rich feeling project! It is a dream to work with, and is ideal for wraps, as it offers an elegant drape. The warmth and drape of this yarn combine to make beautiful wraps, shawls, and ponchos. Scarves, hats, earmuffs, and boot cuffs look extra special with the subtle luster of the yarn that catches the light. The Silk Bamboo yarn is lightweight, while being nice and warm, creating garments that won't weigh you down as you use them. This yarn comes with one downfall: it is hand-washed only and air-dried. This means it would not be ideal for clothing items or baby items, or for items like mittens that would have to be laundered frequently.
Lion Brand's Feels Like Butta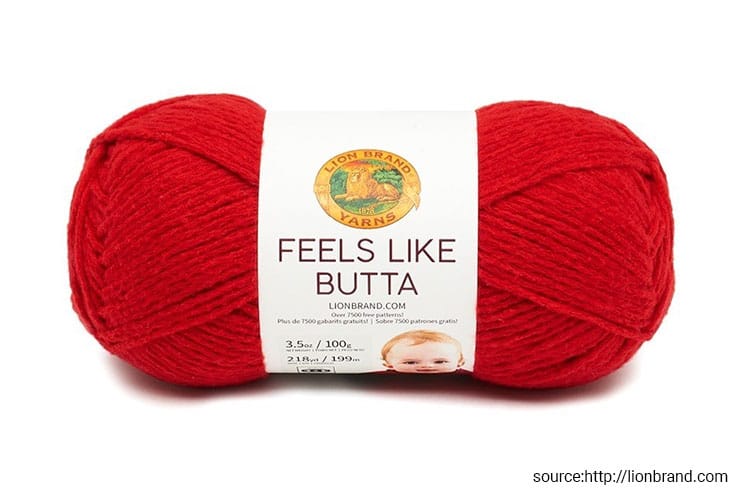 This yarn has all the benefits and softness of working with chenille, without the added hassle of the fuzziness of actual chenille. This yarn is thick, smooth, and comes in a myriad of colors to choose from. It feels like velvet as you are working with it, and it is a delight to use! This yarn is a good multi-purpose yarn and works for almost everything. Afghans, baby blankets, sweaters, and scarves. It would be too thick for mittens, and too thick and slippery for slippers. The stitches are easy to see, and the hook glides through this yarn effortless. This yarn is a breeze to cure for, and a dream to use.
Bernat Chenille Yarn
This ultra-fuzzy yarn is soft and squishy and is reminiscent of a caterpillar. It is luscious to work with as you create and finish projects from this yarn. The finished projects have a lovely feel to them that makes you want to keep running your hands over the finished piece, just to feel the softness of it all. This yarn is perfect for scarves and hats; it keeps hands toasty when worked into mittens or fingerless gloves, and crocheting the chenille yarn into leg warmers makes them the best you will ever make. The fabric of the projects will keep a lovely drape, and it is suitable for oversized sweaters and cowls. The yarn is a bit on the heavy side, so any wraps will be nice and thick, with a warm weight to them. This is an easy to care for yarn and is can be thrown into the washer and dryer.
Lion Brand Cotton Bamboo Yarn
This cotton bamboo blend of fibers is simply luxurious to work with! The slight sheen of the bamboo is combined with the sturdiness and stability of the cotton, to make it a yarn that every crocheter needs to use at least once. The cotton blended into this yarn boosts its absorbency, making elegant dishcloths, hot pads, and towel toppers. The flowiness of the bamboo creates a lovely fabric with the perfect drape, making it an ideal choice for clothing and infant items. This lightweight yarn would make an ideal choice for spring projects, and the color palette is elegance itself. This is one of those yarns that you could use for just about anything, and not regret the choice.
Caron Simply Soft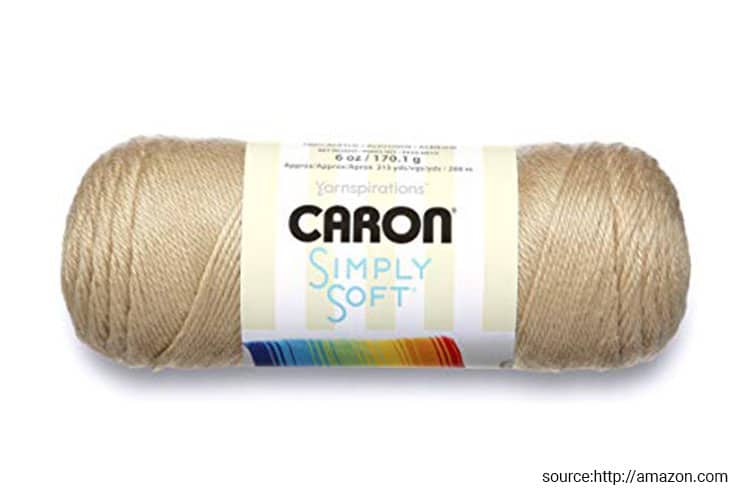 This is one of those yarns that you will easily work for just about any project you have. The 100% acrylic yarn is soft and slippery, gliding easily over the hook while offering a beautiful shine and a fun color-way. It is easily washed and tumbled dry with your normal laundry, leaving no excuse to not make this your go-to yarn. This makes the perfect accessories for around your home when worked into pillows or throw blankets. It makes soft slipper socks, sweet baby toys, cuddly afghans, and blankets you just want to hug. Sweaters, ponchos, and wraps made out of this will be toasty warm without being too heavy, and scarves and mittens will be taken to a new level. I use this yarn for almost any project calling for a DK weight yarn, and it is found in many stores.
"I Love This Yarn" Collection
The "I Love This Yarn" collection, available at local craft stores, is one of the best yarns to use to crochet with when softness is a requirement. It is affordable, comes in a multitude of colors, and is another good multi-purpose yarn. The softness of the yarn makes it a dream to work with, and I know from experience that this brand makes lovely stuffed animals for little ones to play with. This is another yarn that can be thrown into the laundry and forgotten about — and it gets softer with repeated washings. It has a subtle sheen to it and a lovely drape. This selection makes an excellent choice for scarves and cowls, and big, over-sized cardigans.
Red Heart Soft Yarn
This yarn is advertised as being versatile, good for a multitude of projects, and super soft. And it is! This is ultra-soft yarn with a slight bounce to it. The finishing process the company uses in spinning it results in a soft silkiness, a lovely drape, and a finished project that feels like silk itself. The drape of this yarn isn't as ideal as with some yarns, and is perfect for afghans and blankets, as it works up quickly. It has a wonderful smoothness as you work with it, gliding around the hook. This acrylic yarn is another one that is easy to wash and dry, making it ideal for use around the home.
Rowan's Softest Merino Wool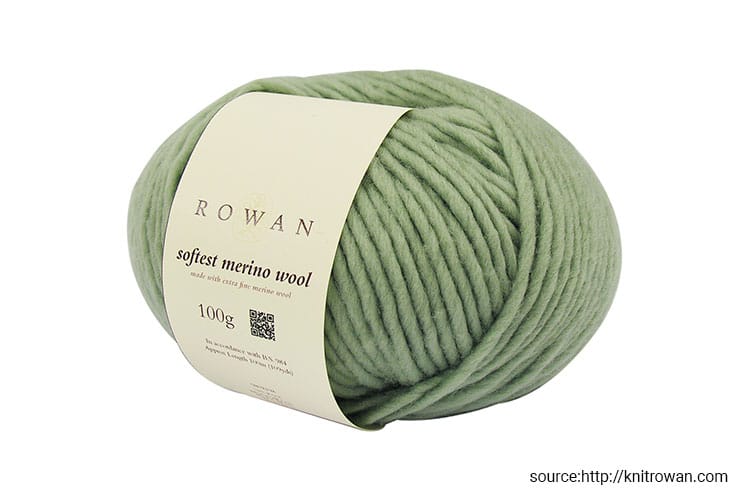 This is the perfect yarn choice for that person who can't get enough of the ever-popular vintage-vibe. This yarn comes in a rustic heritage color palette,  reminiscent of old-fashioned country decor. The spin on this yarn isn't perfect, leaving thicker and thinner areas for an interesting and unique texture. This merino wool is 100% wool that is soft and squishy, super chunky, and it works up amazingly quick. This is a super warm, super heavy yarn, so it makes for snuggly afghans, warm winter wraps, and squishy rugs perfect for bare feet and babies to roll around on. You can use this yarn to create a warm scarf as the perfect last-minute gift. It isn't ideal for baby clothing, blankets, or toys, and I would think it too heavy for sweaters. This is wool yarn, so it will shrink in the washer and dryer. If it must be cleaned, hand-wash in cool water, being careful not to agitate it too much. Let it air dry in a flat spot.
Berlini Bunny Soft Plush Yarn
This yarn is a fuzzy eyelash yarn that is just plain fun! It is a wonderful option for creating animal toys for toddlers, adding a realistic, furry appearance to the finished item. It adds a whimsical touch as an edging to an afghan and makes a great accent to finish off fingerless gloves, mittens, wristlets, and boot cuffs. The one downfall to this yarn is that the fuzziness makes it a bit difficult to see the individual stitches on. This yarn is one of those that keeps you wanting to make more projects out of it, and no matter what you create, it will be hard to keep your hands off of it. The allure this yarn has for little fingers is almost magnetic, and infants and toddlers are delighted to be gifted with almost any project created from this yarn. The drape of this yarn is unbelievably perfect, and it offers a flattering option for a fun, playful sweater.
Alpaca Yarn from the Alpaca Yarn Company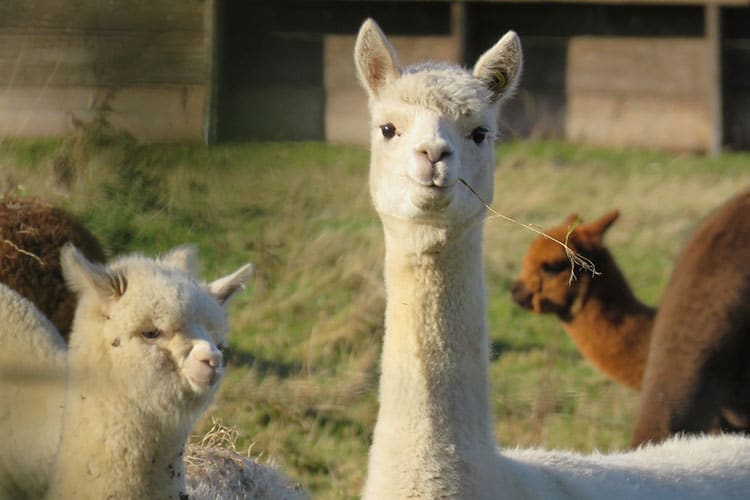 This Alpaca yarn is one of the best! It is spun out of 100% alpaca wool and is an elegant yarn that comes in a variety of weights. There are options for fingering weight yarn perfect for a pair of toasty warm socks or a beautiful lace shawl; DK weight yarn for a variety of projects, including baby sweaters, baby booties, and baby blankets; and there is an option for a chunky yarn that is super squish-able, and makes the perfect throw blankets. This is a lightweight yarn that won't weigh you down as you go about your day and makes beautiful projects for both spring and winter. Depending on the weight of the yarn, it can be thrown in the washing machine and air-dried, or it will need to be hand-washed. But the feel of this yarn between your fingers makes the hassle of caring for it worth all the extra effort. The drape and flow are lovely and will create flattering garments that are sure to be worn quite a bit.
Debbie Bliss Cashmerino Yarn
The Debbie Bliss Cashmerino yarn is a delight to work with! Smooth and silky, it glides between your fingers and lends a rich softness to the finished project. A blend of cashmere, microfiber, and merino wool, this is a perfect choice for children and infants, as it is one of the yarns that can be tossed in the washing machine with your normal laundry, and dried with the rest of your clothes. Clothing made from this yarn is flattering and feels simply luxurious against your skin, and babies love the softness of it. This yarn is the perfect choice for the popular, intricate blanket patterns on Ravelry, and makes a lovely choice for scarves and mittens. The color choices you have with this yarn make it difficult to decide just what look you are going for, and it is easy to combine multiple colors to create a pattern that will stand out among the crowd.
Galler Yarn's Flore ll
The Flore ll line of yarn offered by the Galler Yarn Company is exquisite in its softness. Made from Kid Mohair, it has a slight gloss and a definite squish appeal. This fleece yarn is versatility at its best — cool in the summer heat and warm in the winter wind, this yarn answers it all. It has a slight fuzz quality that adds to the soft richness of any project you create. This yarn is ideal for cowls and scarves that will keep your neck toasty warm. It is one of those yarns that need to be hand-washed and requires a bit more care, but it is a yarn that every crocheter needs to experience at least once.
And there you have it — fifteen options for the next project you are looking to create that will need to have the allure of softness, a subtle sheen of beauty, and a cozy, down-home comfort that is cherished by everybody. This list is by no means exhaustive, and there are many other options out there for yarn that is so soft and appealing, you will be up late into the night working on your current project.
Related Questions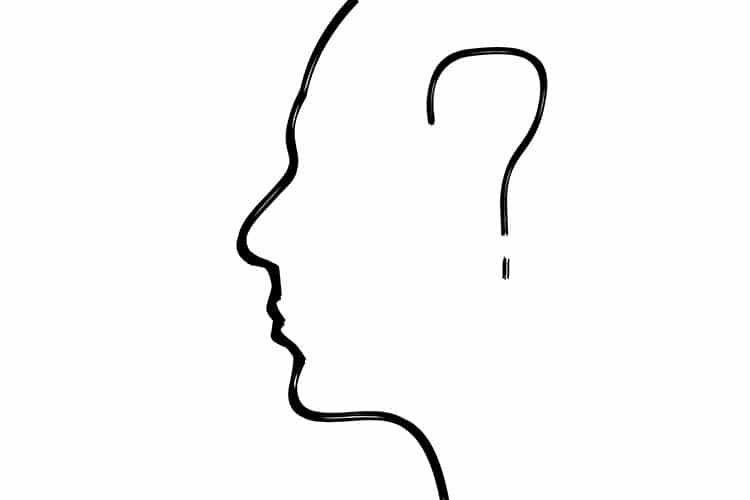 How do I soften rough yarn? The best way to soften rough yarn is to hand wash the finished project with regular shampoo twice, then work hair conditioner through it and leave it to soak in cold water for an hour. Wring out the excess moisture and toss it in the washing machine on the gentlest wash cycle you have available. Throw it into the dryer until it is nearly dry, and air dry the rest of the way.
What yarn is best for beginning crocheters? The best yarn for beginning crocheters would be red heart super saver yarn, which is inexpensive. If you find it a bit rough, use the method above to soften it up a bit.
Do you have to use baby yarn when crocheting for a baby? You don't have to, but make sure the yarn you choose to use is soft and easily cared for. Baby things must be able to be thrown into a washing machine with a load of clothes and tumbled dry. Busy mama's don't have time to hand wash something baby get dirty.