If you've been to the pet store recently, you know how expensive boutique dog sweaters can be.  With some basic knowledge of crochet, you can skip the hefty price tag and create a cute and affordable dog sweater for your furry friend.  Keep your puppy warm in the winter or make a stylish gift for your favorite dog park friend with this collection of 27 crochet patterns for dog sweaters.
What are the basic steps to crochet a dog sweater?  Dog sweaters are typically crocheted in two pieces.  First crochet the body, including the collar, sleeves, and back of the sweater.  Then form the under piece or the part that will hold the sweater in place around your dog's body.
 Crochet patterns for dogs come in lots of different styles, stitches, and skill levels.  Before you choose a crochet pattern from the options below, make sure you take the most important step of finding the right sweater size for your dog.
Choosing a Pattern for a Crochet Dog Sweater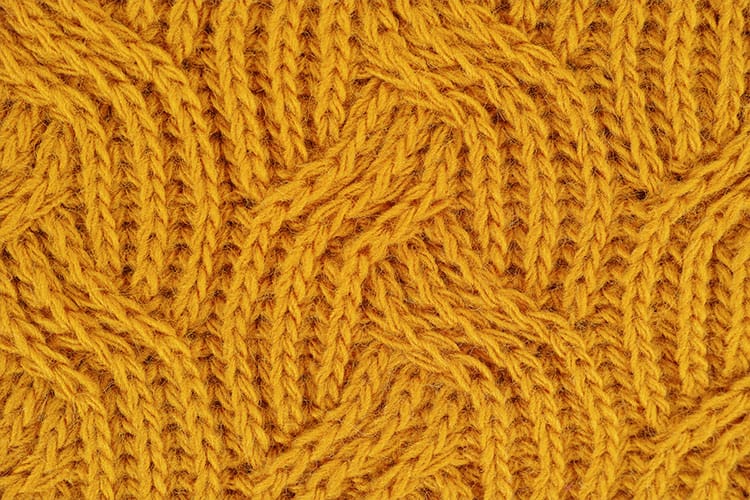 One of the best parts about crocheting your own dog sweater is getting the perfect size for your pet.  Many dogs fall in between standard sweater sizes found at pet stores.  By sizing and measuring your pet you can get the most comfortable fit for your dog.
Measuring Your Dog
Before you begin searching for crochet patterns, you'll need to know some basic information about your dog's body size.  If you fail to take these three measurements, you're at risk of crocheting the sweater in the wrong size.  Too large and your pet may not be able to keep the sweater on.  Too small and your pet may not be able to comfortably run or play.
The three measurements you'll need for your pet are length, chest, and neck size.
Length – To determine the best sweater length, measure your dog's length from the base of the dog's neck to the start of the dog's tail.  Not all sweaters and coats need to cover the entire length of your dog. However, if the sweater is too long, it will hang off the back of your dog.  Too short and it may not provide much warmth and may not functional for your dog to move.
Chest: You'll also want to measure your dog's chest or girth.  This should be measured at the widest part around your dog's chest behind the front legs.  For many dog breeds, the length and chest are similar-sized measurements.
Neck:  The final measurement you'll want to take is for the neck of the sweater.  This should be measured around your dog's neck, typically where a collar would sit.
A few tips about measuring your pet: 
It's best to take the length, chest, and neck measurements a few times and then average the measurements together if they are different. Your pet's dimensions might change some if they are standing, laying down or after a meal.
You may want to take measurements with a second person if your dog tends to wiggle around.
Some dog sweater patterns call for sleeves for the dog's front two feet. Depending on your dog's size, the pattern may also recommend measurements for the size of the dog's arms.
Measure the sweater pattern for your dog's collar and any tags. Some sweaters with higher neck cuffs may bunch where your dog's collar rests unless you account for their collar when you take sweater measurements.
Once you have these measurements, look for dog sweater patterns that can be customized to meet the same measurements or closely matched.  You may need to customize some by adding or subtracting length or making the neck measurements slightly larger or smaller. It's better to crochet a pattern tighter for a pet to avoid snags, but avoid choosing a size that's too small.
27 Crochet Patterns for Dog Sweaters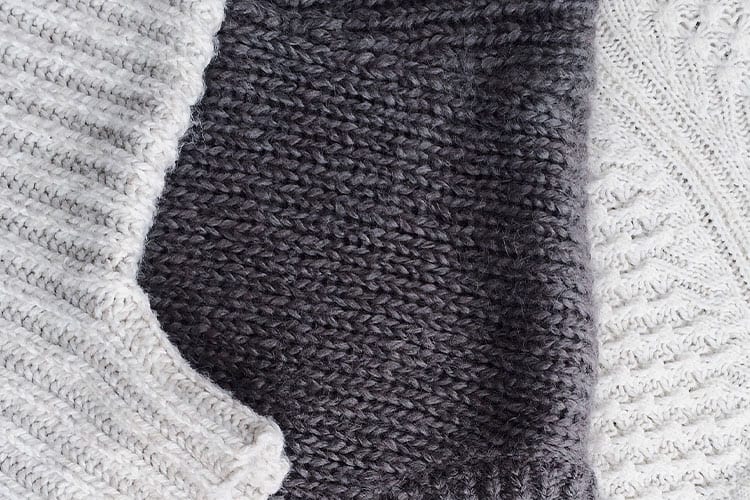 Choosing Yarn for Dog Sweaters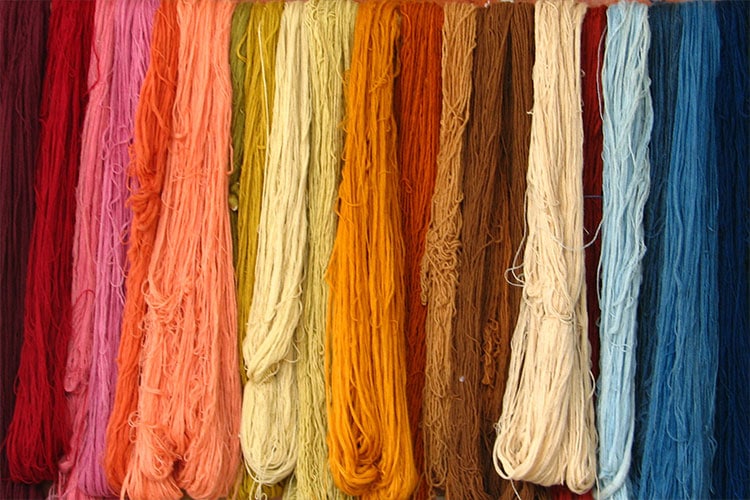 When it comes to dog sweaters, you want to make sure you choose a yarn that's both warm and durable.  Your dog is apt to run, wiggle and roll in the sweater, so making sure it's knit with a tight gauge is also important.  Try a wool yarn or a synthetic yarn for sweater patterns.  Both will give you warmth and durability that will be comfortable for your pet to move around in.
Recently, some of the larger yarn manufacturers have begun making custom yarns for pet accessories.  These yarns are specially designed for pet garments and toys that will be chewed and well-loved by your pet.  Many of them have probiotic technology in the fibers that help the yarns remain odor-free.
Finally, you may want to choose fibers that are machine washable. That way if your dog ends up in the mud or snow, your carefully crafted sweater will hold up to cleaning in either a machine wash or hand wash cycle.
Are all yarns safe for pets?
With more and more pet owners wanting to make DIY projects for their pets, it's important to know that when it comes to animals, not all yarns are created equal.  First and foremost, pieces of yarn can be extremely dangerous if swallowed, especially for dogs and cats.  Animals cannot digest yarn but may be tempted to chew or play with it.  As you are crafting with a pet nearby, make sure you clean up all scraps and leave your yarn stash safely stored.
When choosing a yarn for your pet, if the item may end up in your pet's mouth you should be careful about the type of yarn you use and should always supervise your pet.  Avoid yarns that more easily fray or have specialty strands (glitter, metal, sequins) that may detach when chewed on.
Reflective Yarns
If you and your dog regularly walk in traffic, you might want to consider crocheting your sweater pattern with a reflective yarn. A newer product on the yarn market, reflective yarns are made from acrylic threads, one of which is made from reflective materials.  The yarn's reflective component will add nighttime visibility to your pet and will even light up in flash photos. Reflective yarns are available in multiple different colors and can be purchased online or at your local craft shop.
Tips to Crochet Better Dog Clothes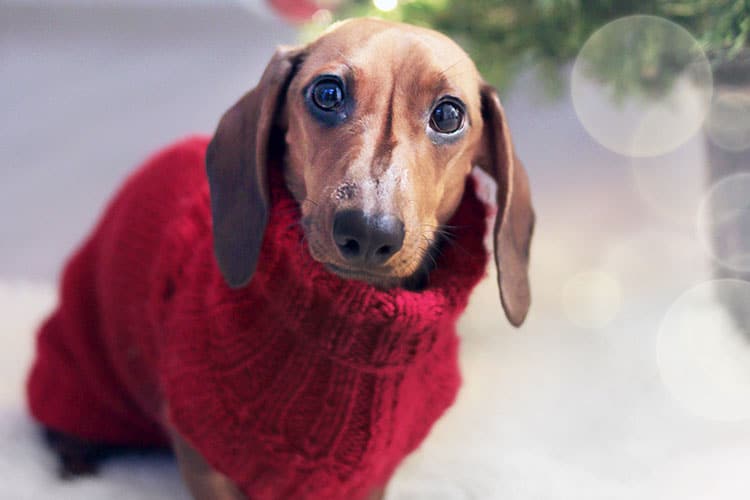 Once you have your pattern and decided on a yarn for your dog sweater it's time to start crocheting!  Dog sweaters require some shaping and increasing and decreasing stitches.  These are crochet techniques that can take some practice to get right.  There are some tips that can help you be more successful as you learn to craft sweaters of all sizes:
Read the pattern instructions completely before you begin. There are some techniques in dog clothing patterns that you may be less familiar with or may need to research online.  Make sure you understand what each of the crochet abbreviations mean and how to complete each stitch in the pattern.
Re-write the pattern. Once you decide on your size pattern, it's best to re-write or type the pattern on a fresh sheet of paper.  With all the other dimensions mixed together, it's easy to get distracted and end up crocheting in one size and then accidentally switching to a different size.  By re-copying the pattern for just the instructions you need you'll make sure to just be working on your intended sweater size.
Watch for buttons and bobbles with pets that like to chew. If your dog tends to chew on garments, be careful about adding buttons and textured crochet stitches like bobbles.  If your dog is likely to chew these features off and risk swallowing them, you might be better off choosing a sweater pattern without them.
Start with a gauge swatch. Checking your gauge before you begin is important, especially with projects like sweaters. When working with such a little item, even small differences in your gauge can make a big difference in the sizing of the finished product.
Size up if your pet is still growing. Puppies grow surprisingly fast.  There's nothing worse than finishing a sweater only to have your dog grow out of it in just a few weeks.  If your puppy is still growing, consider sizing up the sweater so they can grow into it and wear it a little longer after you're finished crocheting. Or select a favorite dog sweater pattern you like to make over and over again as your dog grows.
Use stitch markers. Anytime your crocheting in the round, markers will help you know where you attached the rows and the key places to increase or decrease stitches.
Ask for help from a more experienced crocheter. Sometimes getting the advice from a more experienced crafter can make all the difference in your DIY project.  The same applies to crochet, especially when learning to make a specialty item like dog clothing.  Ask around at your yarn supply store, check out online forums, or join a crochet meet up group to get some good advice about making sweaters.
Practice and persist! As with any new technique, it may take you some time to get the hang of crocheting pet clothes. Even though dog sweaters are small projects, you may need to practice a few before you get the hang of it.  Thankfully, they work up quickly and don't take a lot of yarn to create.  Keep practicing and persist until you get the final product.
Related Questions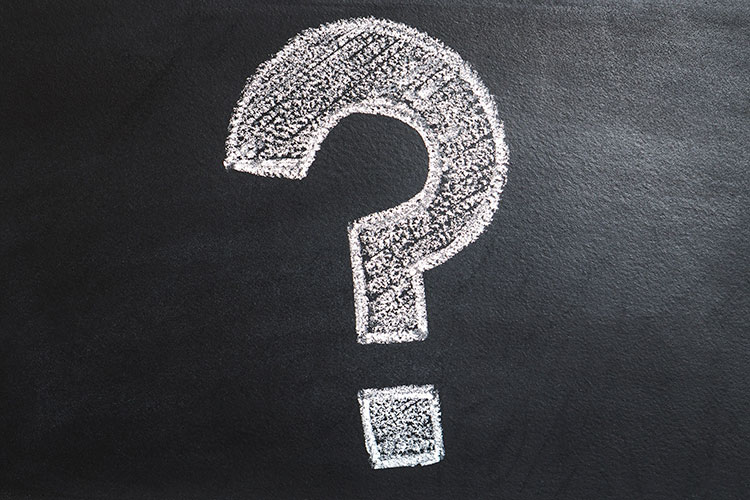 What other materials do you need to crochet dog sweaters?
Depending on your crochet pattern, there are some other tools you may need to have on hand before you begin crocheting your dog sweater pattern.  First is a good pair of scissors and a set of good crochet hooks in the sizes required for your pattern.  Make sure you stick with the same crochet hook for the entire pattern; changing mid-way through can change the gauge of your dog sweater.
If your sweater is stitched in the round, or requires increasing and decreasing you may need crochet stitch markers.  Crochet markers are especially helpful if you tend to get frequently interrupted while crocheting or if you set a project aside and need to come back days or months later.  If you're working with multiple yarn colors they can also be helpful in getting the color work done perfectly.
Finally, some dog sweater patterns require you to use a tapestry needle to finish the pattern.  Tapestry needles are used in crochet and knitting projects for needlework tasks like sewing a seam, weaving in ends, or adding embroidered decorations to a finished crochet project.
Can dog sweaters be made for cats also?
All of the patterns above can also be made for cats, as long as the sizing matches.  Cats body sizes are similar to extra small dogs, so start with patterns that are meant for smaller dog breeds first.  Take your cat's body measurements the same as you would a dog (measuring length, chest, and neck), and then look for a crochet pattern that matches those dimensions.  You may have to modify the type of yarn you use to give a long-haired cat more 'stretch' and flexibility to get the sweater on and off.
What are the other beginner patterns to crochet for pets?
If you are new to crochet, patterns for pets can also be a good way to practice new techniques and stitches. Spending a few hours with a crochet hook and your favorite yarn can be an affordable way to make the best clothes and accessories for your furry friend.  Once you've mastered the dog sweater patterns listed above, consider moving on to some other simple pet patterns.
Pet projects are smaller in size and often work up quicker than adult-sized garments. Some easy patterns to crochet for your pets:  Balls and chew toys, rugs, pillows or sleeping mats, bandanas, and collars.  When you've mastered those, move on to crochet socks and booties or pet beds that require a bit more shaping and more advanced finishing techniques.