For whatever reason, there's a common misconception that the only way to make those adorable little booties for babies and cats you see all over Instagram is with knitting needles.  In reality, crocheting socks for babies and cats are some of the easiest projects for learning more advanced crochet stitches and techniques like crocheting in the round.  There are some simple steps you can take to learn how to crochet socks and elevate your crochet skills to the next level.
What's the best way to crochet socks for babies and cats?  Start by choosing a simple crochet pattern suited for tiny 'paws' then gather the right hook and the right yarn.  Below you'll find some basic guidelines to crochet socks the right way, followed by links to some basic patterns to crochet socks for babies and cats.  Lastly, you'll find some tips from experienced crocheters to help you be more successful as you learn to make these fun and exciting projects.
A Note Before You Begin
Before you begin with crocheting your first pair of socks for that cute and cuddly bundle, it's important to note that if this is your first experience with crochet, you might want to consider creating a few alternative projects first and then returning to crocheting socks.  Some of the skills and techniques required will be easier if you have some experience with crochet.  We recommend at minimum that you have completed several beginner or easy projects prior to seeking out a pattern for crocheted socks.  While baby and cat socks are some of the easiest to start with, it's best to know what you're getting into before you begin.
Basic Steps to Crochet Socks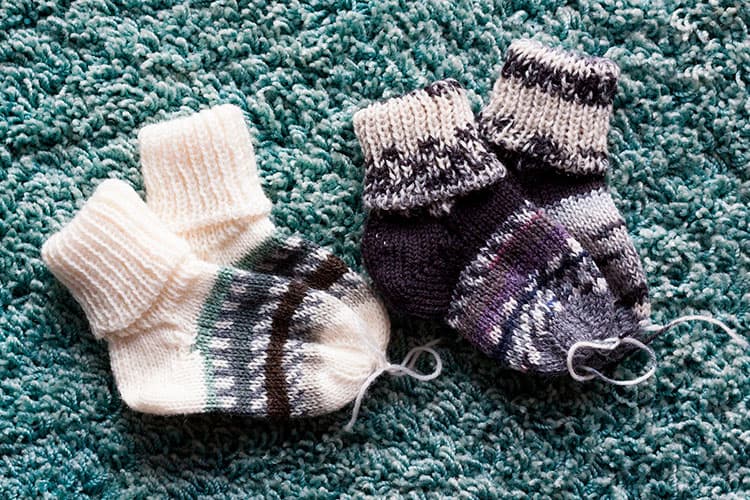 Before you begin to learn how to crochet socks for babies and cats, these are the steps you should follow:
Start by choosing a pattern.
Then identify the best crochet hooks for making socks.
Learn how to choose the best yarn for either a baby or a cat.
Get started!
How To Choose A Sock Pattern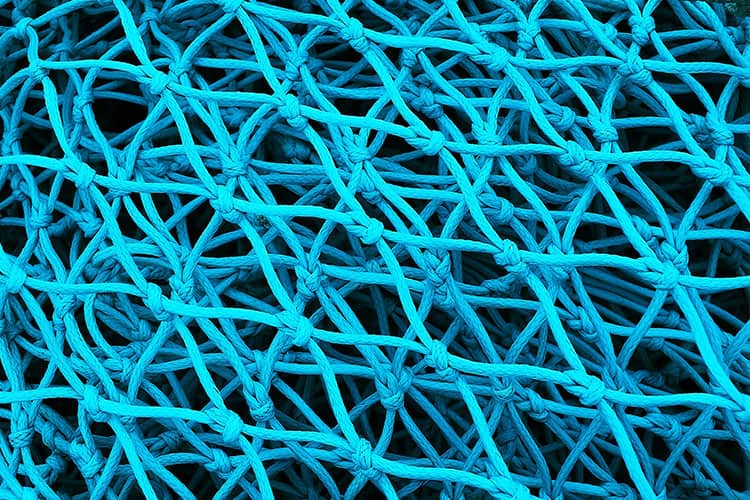 The type of crochet pattern you choose to make your first pair of socks should depend on your experience with crocheting and the other types of projects you've made in the past.  As you first get started, look for patterns marked beginner or easy.  These include more simple stitch patterns and limit the amount of shaping or color work you'll have to do.  As you gain more experience, then move into intermediate and complex sock patterns.
Most crochet sock patterns will include same basic steps:  1) craft the toe of the sock, 2), craft the foot or insole, 3) craft the heel of the sock, 4) craft the leg to the length of choice, and 5) finally crochet a cuff or the top of the sock that holds it up.
For babies and cats, this process is slightly modified because of how small the socks are.  You may only have a few rounds of stitches for the toe, a few rows for the length of the foot and then an inch or two for the leg.  Many of these sock patterns call for a rolled or ribbed cuff for the sock to help them better stay on baby or kitty's feet.
Sizing and Stitch Count – When reviewing sock patterns you may encounter sizing information.  Given that the size of a baby's and a cat's feet can grow and change over time, sock patterns may contain multiple sets of instructions depending on how small or large you wish to make them.  They may also contain templates that help you measure the foot and shape the sock so that it fits the best.
If no sizing information is available, you can also search online for foot size conversion charts.  These simple tools allow you to measure the circumference of the foot, the height of the sock, and the foot length and convert that into estimated sizing information.  While it's meant for tiny human feet, it should be adaptable for your furry friend as well.
Finally, it can take some time to learn how to read patterns with sizing information.  It may be helpful when you finally do decide which is the best size to copy those instructions to a different page.  This removes the distraction of the other size instructions so you don't accidentally refer back to the wrong part of the pattern and create the wrong size.
Choosing Yarn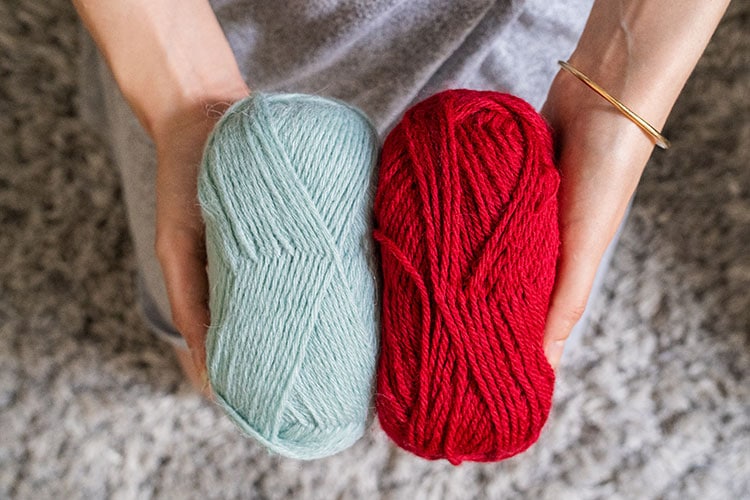 When it comes to choosing yarn for socks, it's best to select a yarn that's specifically designed for your project.  Traditionally, yarns for socks are made with special fibers that are durable and can hold up to regular washings.  Socks for children and adults are especially prone to pilling, so choosing a sock yarn can help your finished project stand up to some wear and tear.  While you may not have the same durability needs for baby or cat socks, there are some considerations for choosing a yarn that's well-suited for this specific type of project.
Yarns for Baby Socks – There are several things you should consider when purchasing yarn for baby projects.  Softness is the #1 factor, followed up by the care of the item.  When it comes to softness, you'll want to select a yarn that is hypoallergenic and soft to the touch.  Check the label.  Look for 'superwash', 'baby-weight' or 'baby-safe' on the packaging.  All indicate that the yarns are extra-soft and less likely to irritate infant skin.
Once you've identified the baby-soft yarns, then look for yarns that have easy care instructions.  The last thing that a new parent has time or energy for is hand-washing the delicate family heirloom you just crocheted.  Again, most of the major manufacturers will have easy care instruction for their baby yarns, but it's worth checking the yarn label.
Yarns for Cat Socks – When it comes to crocheting socks for cats, you'll want to select a yarn that will hold it's shape well but still be easy to clean.  Cats may prefer a softer yarn, but there's less concern over skin irritation like you might have when crocheting socks for babies.  Selecting a yarn that is not likely to stretch or pill is a good choice, especially if you have an active cat who is apt to play or run around in the socks.
Recently, a few of the major commercial yarn manufacturers are recognizing the trend in DIY projects for pets.  Several 'pet yarns' are now available on the market that are specially designed to be safe for pets.  Some even have fibers that help reduce pet odors.  While these yarns may be a bit bulky for cat socks, it's likely that the yarn industry will continue to offer more options for creating the perfect projects for your pet.
Choosing a Crochet Hook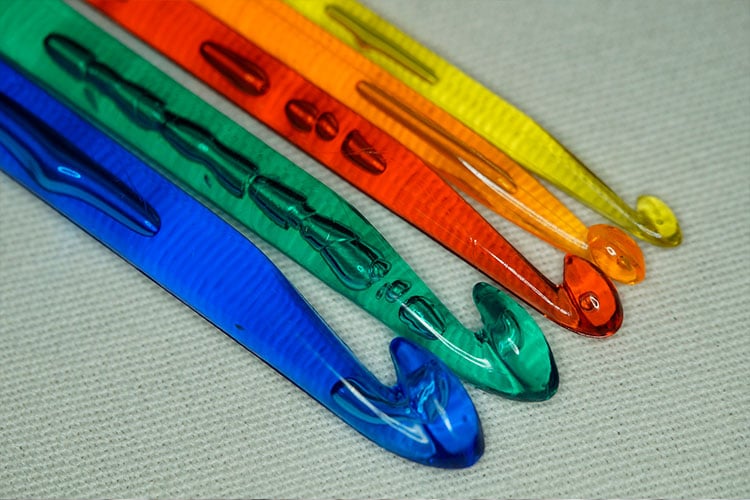 Once you've settled on a pattern, a size for the socks, and a yarn it's time to select the corresponding crochet hook size.  Given that you may have varied the type of yarn from the pattern, you'll need to create a gauge swatch to determine the best hook size for your project.  If you skip this step, you may select too large or too small of a crochet hook and end up with poorly fitted socks.
To make the right crochet hook choice, start with the chosen yarn and the recommended hook size from the yarn package, and then make a swatch.  The swatch should be used in whatever crochet stitch is recommended for the foot portion of the sock (e.g. single crochet, double crochet).  The measure the stitch gauge by the number of stitches per inch you have with the particular size hook you are using.  Then match this number to the recommended gauge in the pattern.
If the number of stitches in your gauge is too high or too low, you need to increase or decrease the size of your crochet hook.  Choose another hook one or two sizes different and then make another gauge swatch.  Repeat this process until you identify the hook size that will create a similar gauge with the yarn you selected.  If you're having difficulty getting the right gauge, try switching crochet hook materials (e.g from plastic to wood, from wood to metal) as this might change your tension.
Finally,  if you end up with a partial number of stitches in your inch (e.g. 2.5 or 1.25 stitches), round the number down.  It's best to have a sock that fits a bit more snuggly rather than too loose.
Other Tools for Crocheting Socks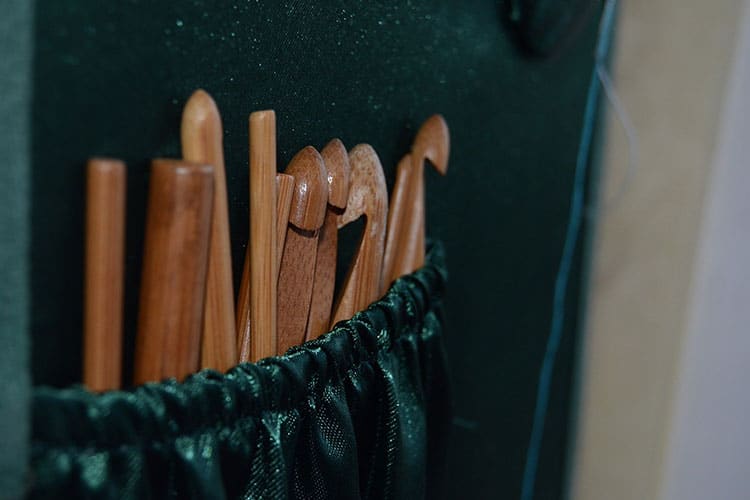 Depending on your crochet pattern, there are some other tools you may want to have on hand before you begin crocheting.
Crochet Stitch Markers – One of these are crochet stitch markers.  Crochet stitch markers are used in patterns like socks, that require a specific amount of stitches in each row or require you to increase or decrease stitches while working in the round.  Crochet markers are especially helpful if you tend to get frequently interrupted while crocheting or if you set a project aside and need to come back days or months later.  One experienced crocheters said that when crocheting socks, "stitch markers will make or break your success."
Tapestry Needle – Some crochet sock patterns require you to use a tapestry needle to finish the pattern.  Tapestry needles are used in crochet and knitting projects for needlework tasks like sewing a seam, weaving in ends, or adding embroidered decorations to a finished crochet project.  Tapestry needles come in a variety of different sizes.  They all have a bundt rather than a sharp, pointed end (to avoid fraying the finished project) and a larger eye than a standard sewing needle.  The larger eye helps with threading the needle with thicker yarns.  Tapestry needles may also be sold as darning needles or yarn needles.  All will serve the same purpose for your crochet sock projects.
Tips to Crochet Better Socks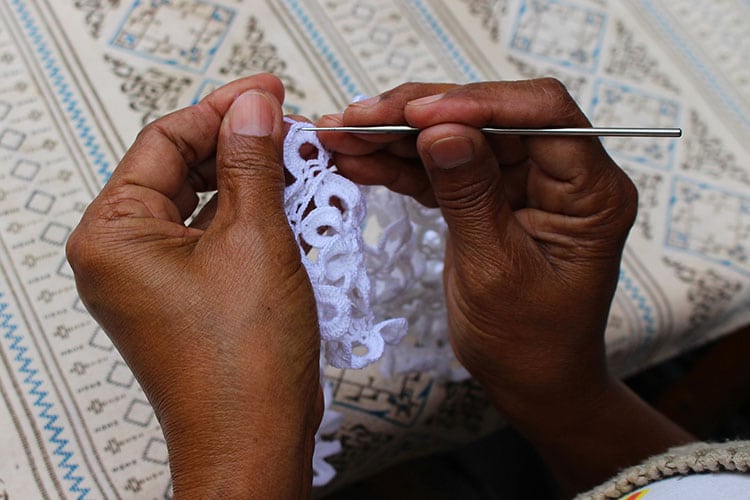 Once you have your pattern, hook, and yarn it's time to start crocheting!  As you learn to crochet socks, you'll find that crocheting in the round take a bit of practice and some patience.  There are some tips that can help you be more successful as you learn to craft socks of all sizes:
Read the pattern instructions completely before you begin. There are some techniques in sock patterns that you may be less familiar with or may need to research online.  Make sure you understand what each of the crochet abbreviations mean and how to complete the stitch.
Start with a gauge swatch. Checking your gauge before you begin is important, especially with projects like socks. When working with such a little item, even small differences in your gauge can make a big difference in the sizing of the finished product.
The stitch tension in the cuff must be just right. This is the most difficult area of the sock to crochet.  If the tension in the cuff is too tight, it won't fit.  If it's too loose the sock will fall down.  That's why most patterns include ribbing for cuffs as it helps with getting the tension just right.
Use stitch markers. Anytime your crocheting in the round, markers will help you know where you attached the rows and the key places to increase or decrease stitches.
Ask for help from a more experienced crocheter. Sometimes getting the advice from a more experienced crafter can make all the difference in your DIY project.  The same applies to crochet, especially when learning to make a specialty item like socks.  Ask around at your yarn supply store, check out online forums, or join a crochet meet up group to get some good advice about making socks.
Avoid "Second Sock Syndrome" – Some experienced crocheters report feeling "second sock syndrome" or finishing one sock but then not enjoying the pattern enough to create the second one. In the case of cat socks, there's three more to go!  One suggestion if you think you might be at risk of lacking the motivation to finish the other socks is to crochet the socks at the same time.  Work 3-4 rows or one part of a sock and then switch to work the same amount in the corresponding sock. In the end, both socks will finish at the same time.  This can also help make sure that your stitch tension is as consistent as possible between each sock.
Practice and persist! As with any new technique, it may take you some time to get the hang of crocheting socks. Even though baby and cat socks are small projects, you may need to practice a few sets of socks before you get the hang of it.  Thankfully, they work up quickly and don't take a lot of yarn to create.  Keep practicing and persist until you get the final product.
Easy Patterns for Crochet Socks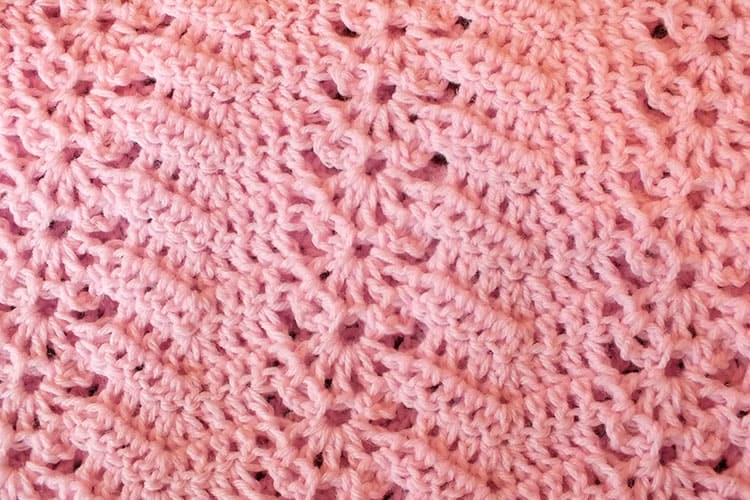 15 Baby & Cat Sock Patterns for You to Try
Related Questions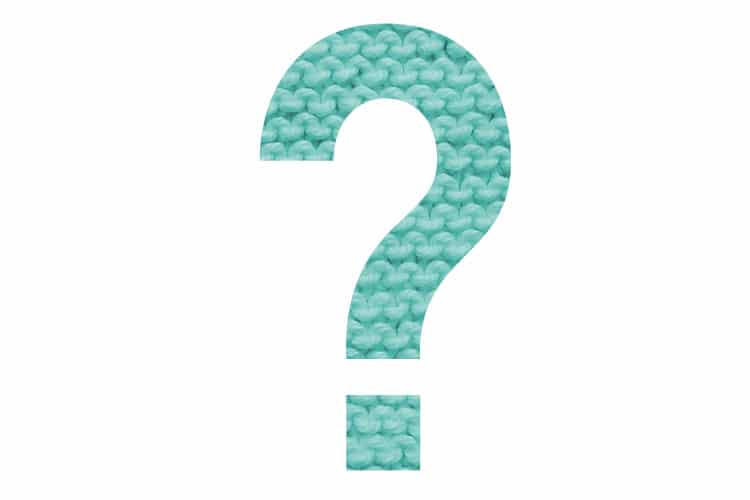 What are other easy baby patterns to crochet for beginners?
If you've mastered the art of the baby sock and the baby slipper but are still looking for some other crochet projects for your little one, there are some other pattern options to choose from.  Try moving on to baby bibs or washcloths; these are quick and easy gifts that can be created in lots of different stitches.  Hats are another great option since they require some of the same crochet techniques as socks.
Once you've mastered those, consider moving on to baby blankets, cardigans, and other clothes.  These may take some more time and careful sizing, but they can end up as gorgeous gifts and family heirlooms.
Are all yarns safe for babies?
At this time there are no regulations or postings that say certain yarns are unsafe for babies.  Yet as the considerations above note, there are some common-sense rules for choosing yarn for your baby crochet projects.  Always read labels and feel the yarn before you buy it.  Baby's skin is extremely delicate and prone to irritation, so you'll want to avoid anything that could potentially cause issues.  For older babies and toddlers that might be prone to putting a crochet garment in their mouth, avoid choosing fibers that will fray easily or are prone to detaching loose strands that could be a choking hazard.  Most of the major yarn manufacturers have specific infant packaging for their baby yarns which should help you identify the yarns that are safest.
What are the best patterns to crochet for pets for beginners?
Take a trip to the pet store and you'll realize how expensive pet clothes are.  Spending a few hours with a crochet hook and your favorite yarn can be an affordable way to make the best clothes and accessories for your furry friend.  Once you've mastered the sock patterns listed above, consider moving on to some other simple patterns.
If you are new to crochet, patterns for pets can also be a good way to practice techniques and stitches.  The projects are smaller in size and often work up quicker than adult-sized garments. Some easy patterns to crochet for your pets:  Balls and chew toys, rugs, pillows or sleeping mats, bandanas, and collars.  When you've mastered those, move on to crochet sweaters and pet beds that require a bit more shaping and skill.
Are all yarns safe for pets?
With more and more pet owners wanting to make DIY projects for their dogs and cats, it's important to know that when it comes to animals, not all yarns are created equal.  First and foremost, pieces of yarn can be extremely dangerous if swallowed, especially for cats.  Animals cannot digest yarn but may be tempted to chew or play with it.  As you are crafting with a pet nearby, make sure you clean up all scraps and leave your yarn stash safely stored.
When choosing a yarn for your pet, if the item may end up in your pet's mouth you should be careful about the type of yarn you use and should always supervise your pet.  Avoid yarns that more easily fray or have specialty strands (glitter, metal, sequins) that may detach when chewed on.